Global elluminate Your Morning
Recorded Live: June 24, 2021

What is a modern clinical data platform and how the elluminate clinical data cloud helps you accelerate the development of your most promising products will be covered in this 1-hour global 9 am webinar.
Choose your time zone on the registration form: Eastern, Pacific or Greenwich Mean.
If you're like most Life Sciences companies, you're now relying on an average of 7 data sources: non-CRF data, direct data capture, data from devices and apps, medical images, EHR — you name it.
But the infrastructure responsible for managing these data types hasn't kept up with the pace of change. So while your data has been growing exponentially (along with the number of sources you're pulling from), you've been managing more and more disparate silos — from EDC and SAS based infrastructure to Excel spreadsheets. This hasn't just slowed you down — it's derailed your most ambitious goals; like enabling seamless ways of working, getting meaningful insights from your data and accelerating the development of your most promising products.
The good news? There's finally a way to regain control of your data — one that doesn't increase your admin burden or wreak havoc on your teams. eClinical Solutions combines an intelligent cloud-based platform with quick-to-implement services, giving you real-time, self-service access to all your data, plus advanced insights that help you make smarter, faster business decisions.
The global elluminate Your Morning webinar includes a demonstration of the elluminate® clinical data cloud, which is designed to provide data managers, clinical operations, data scientists, medical monitors, biostatisticians, and clinical programmers with:
One source of truth for all clinical and operational data for faster insights and decision making.
Clinical and operational visualizations for self-service data review and operational oversight.
One data management workbench for comprehensive data review, performance metrics and external data management.
Join eClinical experts for this engaging global am webcast to learn how elluminate is helping life sciences companies like yours regain control of all their data.
Who Should Attend? 
Clinical R&D IT
Clinical Operations
Clinical Data Management
Clinical Programming
Biostatistics/Data Sciences
Presenters
Sheila Rocchio
Chief Marketing Officer, eClinical Solutions
Sheila has more than 20 years of experience with 17 years in marketing, product management and strategy roles in life sciences technology companies. She spent 15 years at PHT Corporation (now ERT) in a variety of marketing and executive leadership roles helping to drive the company's growth and the industry adoption of electronic clinical outcome assessments (eCOA). At eClinical Solutions, Roccio manages all aspects of marketing including branding, communications, lead generation, product marketing and product management. She enjoys finding creative ways to tell customer stories and building products and services that help clinicians, data scientists and technologists do the challenging and important work of bringing life-saving new therapies to market.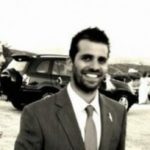 Achilleas Zaras
Sales Engineer, eClinical Solutions
Achilleas has 12+ years of experience in software industry involving software demonstrations, managing a team of 15+ developers, hands-on coding in Microsoft .Net platform and Business Intelligence Suites like QlikSense. He has enjoyed a progressive career in diverse roles including responsibilities of a Sales Engineer, Team Manager, Software Engineer and Business Intelligence Analyst in various industries like Banking, Retail and now the Pharmaceutical industry with eClinical Solutions.