Map & Standardize Data from Any Source - All Without Programming
elluminate Mapper 30-Minute Demo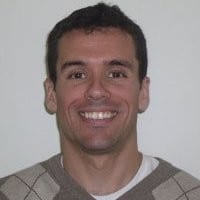 Produce compliant, submission-worthy SDTM
The official SDTM datasets used to support the primary analysis were programmed within the elluminate platform. We achieved excellent Pinnacle 21 scores as well, demonstrating elluminate's ability to produce compliant, submission-worthy SDTM.
Associate Director, Clinical Data Systems, Agios Pharmaceuticals
elluminate implementation
The elluminate implementation team focuses on ensuring clients maximize the value of their clinical trial software investment quickly. Consultants use in-depth drug development knowledge and clinical data analytics expertise to facilitate elluminate rollout, training and adoption.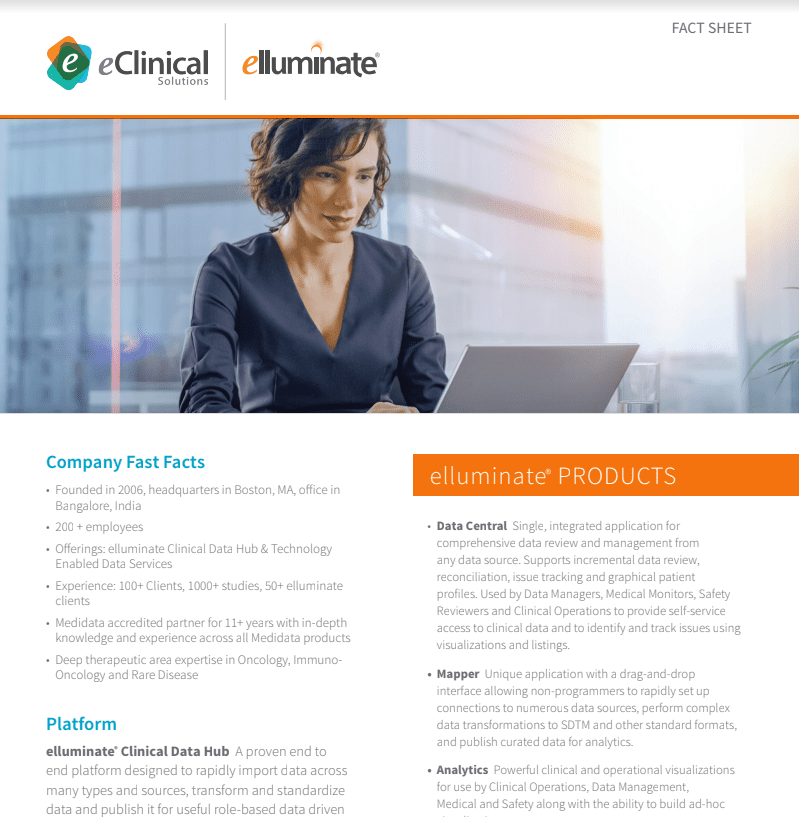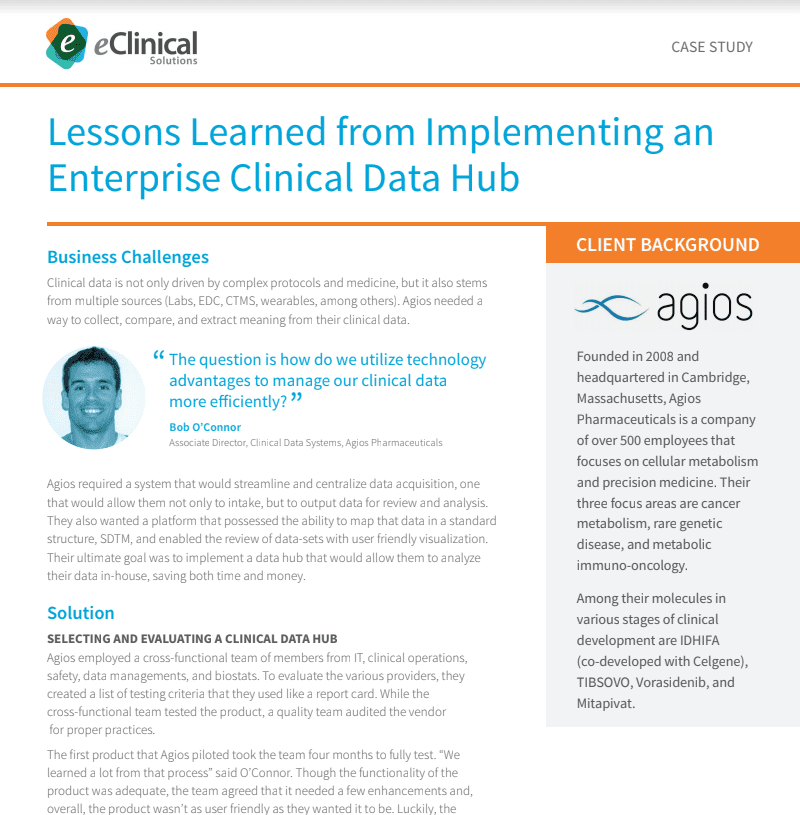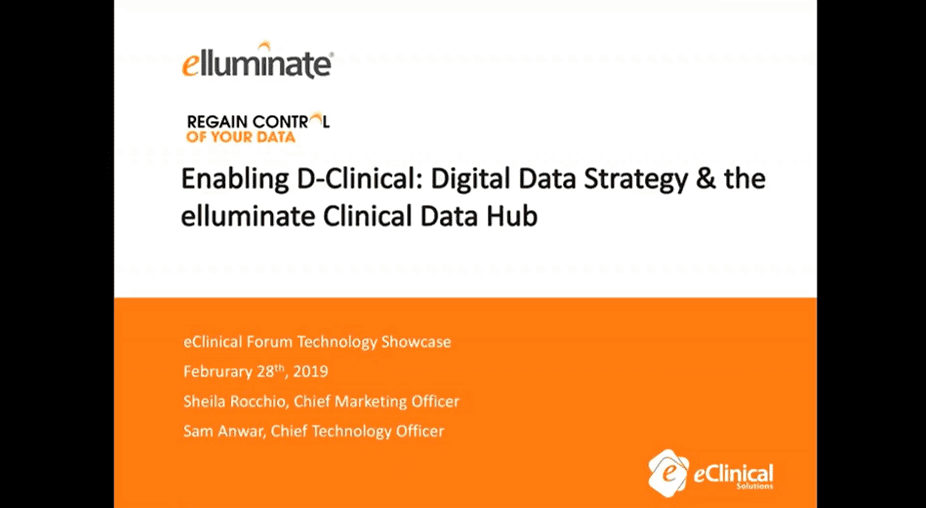 Lessons Learned from Implementing an Enterprise Clinical Data Platform
Frequently Asked Questions
Ready to revolutionize your clinical data management?
Contact Us
For more information on implementation or to request a demonstration, please contact us by using the form below.