Map & Standardize Data from Any Source - All Without Programming
elluminate Mapper 30-Minute Demo
As part of the elluminate platform, Mapper and the integrated products of elluminate provide a powerful system for clinical data visibility, traceability, transformation and analysis. Benefits of the platform include: 
Accelerate digital transformation initiatives with the foundation of a proven, flexible technology platform

Automate and streamline your clinical data pipeline with standardization of all data types and formats for one central source of truth

Maximize the value of the data you collect with self-service access and analytics across studies and programs    

Faster, easier data review with a powerful role-based workflow engine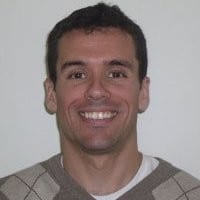 Produce compliant, submission-worthy SDTM
The official SDTM datasets used to support the primary analysis were programmed within the elluminate platform. We achieved excellent Pinnacle 21 scores as well, demonstrating elluminate's ability to produce compliant, submission-worthy SDTM.
Associate Director, Clinical Data Systems, Agios Pharmaceuticals
elluminate implementation
The elluminate implementation team focuses on ensuring clients maximize the value of their clinical trial software investment quickly. Consultants use in-depth drug development knowledge and clinical data analytics expertise to facilitate elluminate rollout, training and adoption.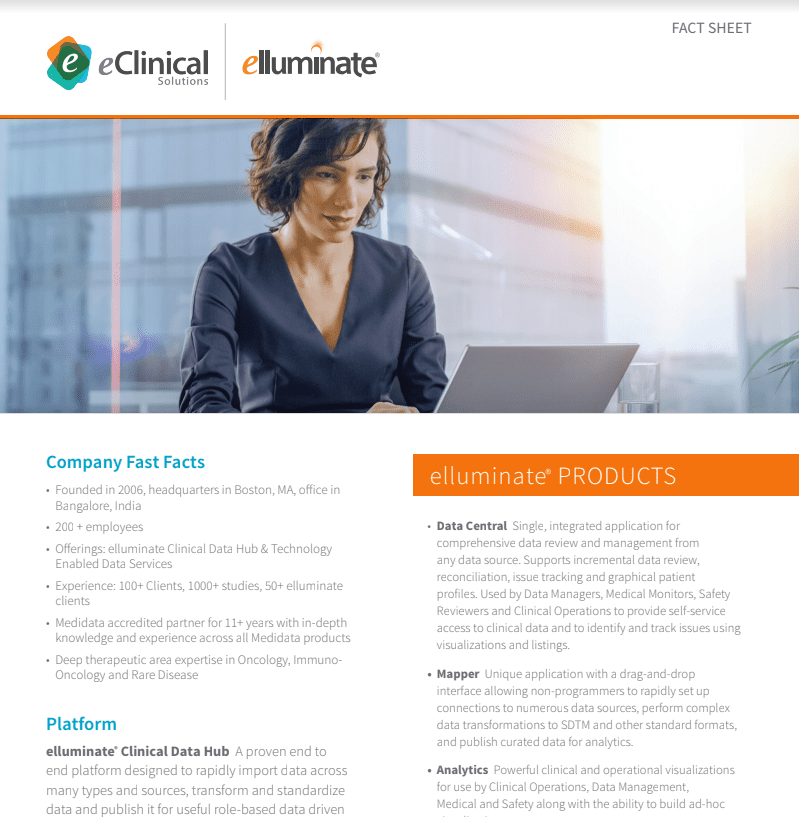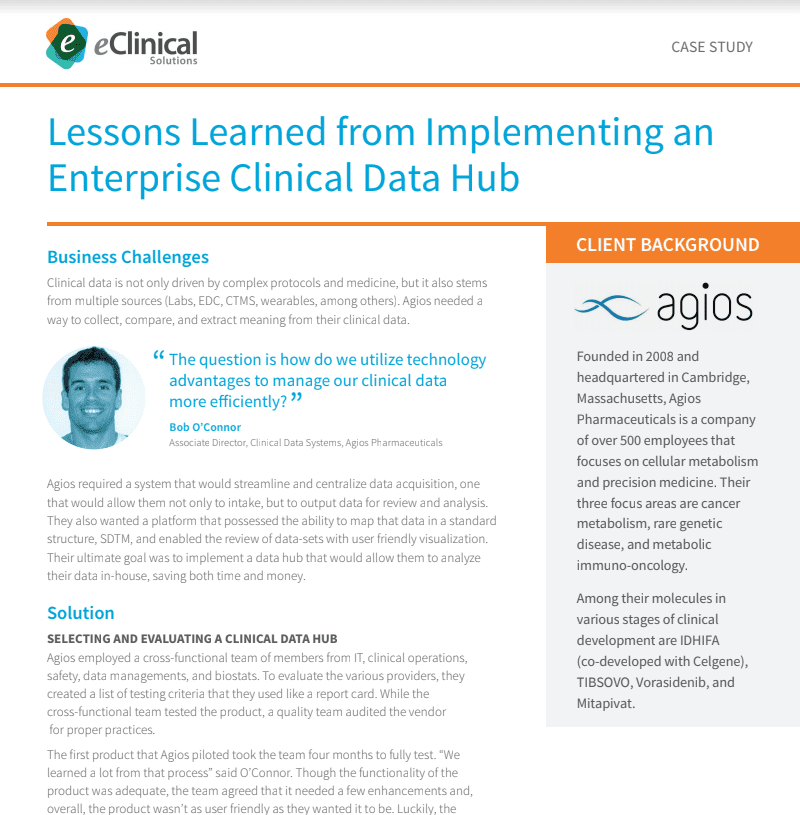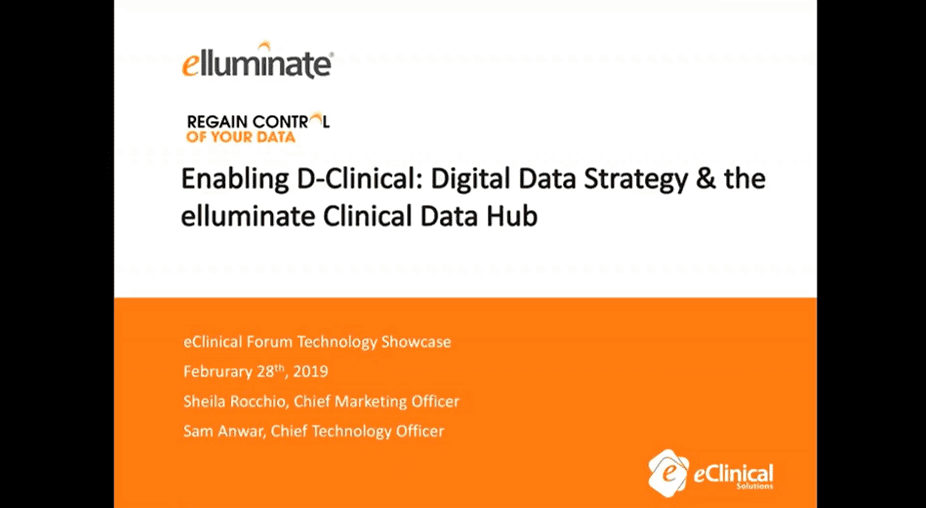 Lessons Learned from Implementing an Enterprise Clinical Data Platform
Frequently Asked Questions
Ready to revolutionize your clinical data management?