Utilizing elluminate Mapper for Compliant Submission-Ready SDTM Data
30-Minute Academy Webinar

elluminate Mapper for SDTM Data
Recorded Live: August 26

As sources of clinical trial data continue to grow in complexity and variety, CROs and sponsors are experiencing the benefits but also realizing the challenges of data standardization at scale. 
Additionally, with the increased pace at which meaningful insights are required of data in clinical research, the timeliness and quality of tabulated datasets, such as CDISC SDTM, have never been more critical.
elluminate® Mapper allows for rapid transformation of data from numerous sources and formats to industry or custom standards. The graphical tools and reusability within Mapper remove the need for custom and ad-hoc programming – all within a fully compliant and auditable environment. Clinical programming teams and data analysts use Mapper's graphical user interface to generate full compliant SDTM datasets including:
Reduce costs and increase control by enabling data analysts to map to clinical data standards including SDTM, instead of relying on SAS programmers or third parties
Provide instant feedback about standards compliance with SDTM validation – even before mapping is executed
Save time with dynamic mapping templates that map different types of data automatically upon receipt
Simplify the process of mapping to standards with new specification authoring capabilities
"The official SDTM datasets used to support the primary analysis were programmed within the elluminate platform. We achieved excellent Pinnacle 21 scores as well, demonstrating elluminate's ability to produce compliant, submission-worthy SDTM."
– Bob O'connor, Associate Director, Clinical Data Systems, CDISC Technicon, 2021

Who Should Attend?

Data Managers
Clinical Programmers
Data Standards Specialists
External Data leaders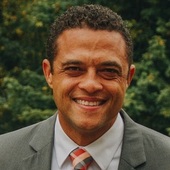 Nathan Johnson
Director, Data Engineering, eClinical Solutions
Nathan is an experienced SAS programmer with expertise in statistical analysis and reporting, standards development, and data management for clinical research. He is passionate about rethinking data mapping and transformations through increased standardization and automation. Nathan is interested in asking the right questions and finding innovative and creative solutions, making the complex simple, and helping every process become more efficient and more effective.