eClinical Forum 'Birds-of-a-Feather' Webinar
Tufts-eClinical Solutions Study Results
Recorded Live: April 30, 2020

eClinical Solutions collaborated with the Tufts Center for the Study of Drug Development in 2019 to survey pharmaceutical companies about their evolving clinical data demands and the tactics they are employing to manage and leverage their data. Highlights reveal new strategies and digital transformation initiatives being taken. This webinar shares key results from the survey as well as insights and opportunities to use this data to further clinical data architectures.
Key Learning Objectives
Learn about industry trends and how peers are managing data diversity and volume
Discover how clinical organizations surveyed assessed their analytics capabilities and competencies
Uncover opportunities that exist for automation across clinical data management activities and explore the value of a clinical data strategy
Who Should Attend
Anyone from an eCF member company can participate, gratis. (If you are not an eCF member, please review the "Membership" tab on the eClinical Forum website for membership information or contact info@eclinicalforum.org). The eClinical Forum is a global network of peers. It provides a non‐competitive environment for innovation, learning and collaboration in clinical research. eClinical Forum webinar sessions focus on the details of a specific topic.
Individuals with the following or related job functions working at pharma, biotech or contract research organizations:
Clinical operations
Clinical programming
Clinical development operations
Clinical IT
Clinical data systems
Clinical data management
Biostatistics/bioinformatics
The Webinar Includes
Key findings from the 2019 Tufts-eClinical Solutions Data Strategies & Transformation Survey and how they compare to 2017 clinical landscape survey results
Evolving competencies as digital transformation continues to unfold across the drug development enterprise
Increase in key cycle time metrics and exploration of the drivers for this change
Presenter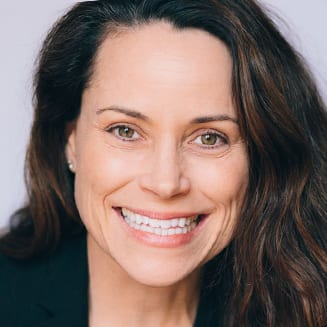 Sheila Rocchio
Chief Marketing Officer, eClinical Solutions
Sheila has more than 20 years of experience with 17 years in marketing, product management and strategy roles in life sciences technology companies. She spent 15 years at PHT Corporation (now ERT) in a variety of marketing and executive leadership roles helping to drive the company's growth and the industry adoption of electronic clinical outcome assessments (eCOA). At eClinical Solutions, Sheila manages all aspects of marketing including branding, communications, lead generation, product marketing and product management. She enjoys finding creative ways to tell customer stories and building products and services that help clinicians, data scientists and technologists do the challenging and important work of bringing life-saving new therapies to market.