Data Management in 2021 and Beyond
By David Boyer, Director of Data Acquisition at eClinical Solutions
Three Best Practices to Modernize Your Data Management Strategy
I recently delivered the introduction to the "Data Management in 2021 and Beyond" track at Medidata NEXT, a global event for clinical researchers and leaders in life sciences to discuss current trends in clinical development.
As a dedicated Medidata services partner for more than 12 years, eClinical Solutions has recognized how smart technology, like the elluminate® Clinical Data Platform, delivered through expert service models, like our ASCEND Data Services™, can augment a clinical trial's data strategy. With 70 percent of life sciences companies still using SAS and Excel to consume and review data, this strategy is incredibly important to life sciences companies today, as they seek to accelerate clinical studies by centralizing trial data, automating clinical data acquisition and streamlining data review.
I've worked with the Medidata Clinical Cloud for over a dozen years. As Director of Data Acquisition at eClinical, I've been able to help clients implement modern approaches to data management using the elluminate Clinical Data Platform. I have recognized three ways life sciences organizations can modernize clinical data management with minimal disruption to sites and clinical teams.
Three Best Practices to Modernize Your Data Management Strategy
Here are the insights and best practices I highlighted at Medidata NEXT:
1. Designing Agile Studies
Clinical trials today must account for many factors that impact their designs and processes. Over the last ten years, the volume of data has increased by 183 percent increase1 with an average of three amendments each. Because of these changes, more up-front planning and design considerations are required. The Medidata Cloud enables changes to be rapidly deployed with minimal disruption to sites and clinical teams.
2. Accelerating Study Startup Timeline
The Covid-19 pandemic has introduced an increased willingness to collaborate among private and public companies as well as regulatory bodies. eClinical experienced this firsthand in the spring, when we worked with one of our clients on a COVID-19 therapy study. Full collaboration with team members from all sides helped deliver a validated database in two weeks. This sense of urgency and use of standardized library forms can also be applied to other studies to help accelerate trial startups.
3. Using New Technologies for Decentralized Trials
The pandemic has encouraged the operationalizing of decentralized trial models. New tools and technologies are now needed to collect data from patients who are more likely to be at home. The use of eConsent and wearable devices, and the need for flexible drug shipment strategies has also grown. The Medidata Clinical Cloud platform designs can be streamlined to ease the patient experience, while smart clinical data workbenches like elluminate enable faster data aggregation, visualization and a comprehensive data review.
Data is the currency of life sciences, and with the increased pressures on drug research to deliver safe and effective treatments under ever-tightening timelines, it is vital that we explore ways in which we can improve outcomes through new technology adoption.
To see how the elluminate Clinical Data Workbench and Analytics platform can help you regain control of your data, watch a short 30 minute introduction to elluminate.
1 Getz, K, Anticipating the Impact of the Patient Engagement Movement on Clinical Operations, Presentation at CROWN conference, Slide #9, January 2020 
Contact Us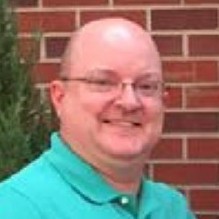 David Boyer
Director of Data Acquisition, eClinical Solutions
David Boyer, Director of Data Acquisition at eClinical Solutions, is a twenty-three-year industry veteran. He is a certified Medidata Rave Study Builder and System Administrator. Over the course of his career, he has worked in large Pharma, small BioTechs, and CROs. Not only has he seen the many changes in drug development and data capture over the years, he has also lived them. He recalls his initial programming position back in the late 1990s, where he programmed databases using Microsoft Access and Visual Basic prior to the onset of Internet based applications. He has been a Medidata Rave user since 2007, and currently oversees all the Rave and other Medidata Cloud application usage at eClinical Solutions.