Intro to elluminate® – Regain Control of Your Data
Recorded Live: April 9, 2020
This webinar led by Dawn Kaminski, Senior Director of Data Strategies at eClinical Solutions, demonstrates how the elluminate clinical data workbench and analytic platform improves data quality, facilitates effective oversight, saves time and provides you with complete control of your clinical and operational data.
The number and scope of external data sources continue to increase as does the overhead of reconciling this data and ensuring its accuracy and compliance. The process of building a streamlined clinical data pipeline that incorporates all data sources, aggregating and transforming data into standard formats and sharing insights and analytics to key stakeholders remains a challenge for life sciences organizations of all sizes. The elluminate® platform is designed to address these challenges and provides end-users with:
One data platform for all your clinical trial data
The most powerful mapping and data transformation application in the industry
Out of the box data analytics for risk-based data review
One data management workbench for comprehensive data review and reconciliation of external data
No pressure, just a 30-minute live broadcast to learn how the elluminate Clinical Data Platform is helping life sciences companies like yours save time and improve data quality.
Who Should Attend? 
Clinical R&D IT
Clinical Operations
Clinical Data Management
Clinical Programming
Biostats/Data Sciences
Presenter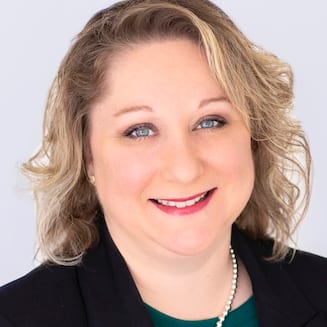 Dawn Kaminski
Senior Director, Data Strategies, eClinical Solutions
Dawn has over 20 years of experience in the pharmaceutical industry. She has worked within every level of clinical data management, from Data Coordinator to Director where she has participated in or had oversight for more than 250 clinical trials across various therapeutic areas. During her time in the industry, she has provided consultation to organizations on clinical trial conduct, best practices in Data Management and data capture as well as developed standardized libraries and templates to support the adoption of CDISC standards. She is an active member of SCDM as a GCDMP SME, course designer and webinar presenter. She serves as a member of the CDISC-CDASH core team, Diabetes TAUG team and CDASH CFAST Expanded Leadership Team.