Transforming the Life Sciences Services Industry: It's the Journey, Not the Destination
By Marty Roche, Executive Vice President, Global Business Development & Customer Success
What is the difference between restaurants with top reviews (of which there are many) and those regarded as a once-in-a-lifetime experience, which diners will travel the world over to visit? While it's very likely that what shows up on your plate in both scenarios will be satisfying, the overall experience of your evening will differ significantly. Restaurateurs who strive for high accolades and industry recognition understand that the total experience of dining defines a customer's perception. The approach in delighting a customer is not all about the taste of the food, but rather the complete process, from securing a reservation to your final steps out the door after an amazing evening.

In the restaurant and hospitality industries, the Michelin Guide is the gold standard for measuring the complete customer experience. To obtain a single star takes work and dedication, two stars is a rare achievement, and three is an extraordinary feat only secured by a few who have dedicated their lives to their craft and their customers. There are over a million restaurants in the U.S. alone; fourteen of them have been awarded three Michelin stars. If we had a Michelin star-like rating in the life sciences services business, how would you rate your customer experiences? Would three stars even exist?
After twenty years spent working in different sectors of the life sciences services industry, my experience has been that most clinical trial data services providers are simply striving to put a decent-tasting meal on the plate. The listed tasks and timelines outlined in Calibri size 11 font on a work order become the primary manifesto that guides all actions. The adage "it's the journey, not the destination" is entirely forgotten, surprisingly not only by the service professionals conducting the work, but also the sponsors who have embraced mediocrity as their bar of expectation has been pummeled lower with each engagement. "Well, it's the devil we know" is a common refrain that is used by our colleagues when discussing their choices of clinical trial service providers.
What if completing the tasks listed in the timelines provided was the absolute minimum, and the intangibles, like the anticipation of needs and delivering beyond customer expectations, became the objective? What if you were able to turn your organization into a two- or even three-Michelin-starred establishment where every interaction with the customer was truly outstanding? Is this even possible and scalable in life sciences or clinical trial data services and if so, how? Companies need to look at three key areas to get there: the fundamental culture and mindset of the organization; proper training and prioritization of the team skill set; and the identification of the inherent "hospitality gene" during the hiring process.
Michelin star chef Niki Nakayama of Los Angeles restaurant n/naka keeps a log of every guest who has dined at her restaurant and the courses each enjoyed on her tasting menu. Before the night's service she reviews all reservations so she can ensure that any guest who has dined previously won't receive an item tried before. She wants to make each individual experience unique. Time consuming? Yes. Rewarding and customer-centric? Absolutely.  
Organizational Mindset: More is Not Better
Let's start with the services organizations themselves. If they are a publicly traded company or backed by outside capital, they are as good as their last quarter's financials. They are doing a good job as long as revenue and margins are growing. Maximizing resources in the form of billable work delivers a great bottom line, but does it equate to a true customer-centric experience? Organizations need to look beyond the black and white tasks and assumptions printed on the work order and define what type of experience they want to provide to their customer base. Start with the journey, not the destination.
Experienced clinical data management service providers know how many hours every task they deliver takes. The typical process of assigning billable resources is to maximize utilization across every person in the organization to deliver those tasks. The time and effort needed to provide an exceptional experience is never factored in. That time is required for your team to be so familiar and knowledgeable about your clients' clinical studies and goals that they can anticipate the customer's needs and proactively provide creative options to solve problems before they happen.
How can this model be achieved? Before assigning one extra project to your rock star Project Manager who all your clients love, consider if that person has the capacity to provide a great customer experience that will be referable for eternity. If not, identify an alternative. Do you have to compromise financials to achieve customer satisfaction? No.
The other option is to make it critical for your experienced functional heads to work together continuously to determine how to make repeatable, mechanical, and standard tasks and processes more efficient. Mandate that each function identify clinical trial data technologies that will increase efficiency by 20 percent each year — and invest in it. This will cover the extra time dedicated to delighting your current and future customers. The result? Repeat business rates go up, word of mouth referrals increase, and your employees will enjoy their careers more. This is all good stuff, unless you aren't into these types of trivial things.
Determining What Amazing Looks Like
A husband and wife drove four hours from Pittsburgh to The Inn at Little Washington, a two-Michelin-starred restaurant and hotel, to celebrate their anniversary with a three-night stay.  They arrived, and much to their disappointment, discovered that they had left their luggage in their garage, along with the appropriate dress for their special dinner that evening.  Without missing a beat or being asked, a staff member got their address and drove eight hours straight to retrieve their luggage — and made it back before their dinner reservation. Let your customers' problems become yours.  
You are the CEO of the organization and embrace this cultural shift in building and nurturing a customer-centric organization. Now what? How do you know what your customers need? Is there some mountain top you need to descend from with granite slabs that contain chiseled tenets of how to delight customers? This would be cool, but a more probable approach would be to start with identifying what a customer-centric, Michelin-starred experience looks like in your organization. Call a customer and ask, "What are five things we could do for you that would become folklore at your organization?" Take notes, find another customer, and repeat until you hear the same things. There will be patterns in the feedback. Take a sample of client teams from your organization and ask them, "If you were our client, what could our organization do that would absolutely wow you?"
You will probably get a deluge of great suggestions that people either did not feel empowered to do because it went against historic norms, or because they felt like they didn't have the time to execute them. Another facet to embark on is to take guidance from outside your organization. There are phenomenal programs that can help guide companies to develop this competency, including hospitality training for corporations from Ritz Carlton. They have built a brand on over-delivering customer excellence, and they are willing to share their secrets.
Once your organization has established what your ideal customer experience looks like, it needs to be ingrained in every fiber of its existence, and not treated like the quarterly initiative du jour. This takes significant work and commitment to achieve and even harder work to maintain. Consistency with training, the dissemination of tenets to employees, and holding the organization up to the standard you set continually will be the oxygen that keeps this fire going. If you do not obsess about this daily, you will waste your time with your sales and marketing teams trying to figure out how to differentiate yourselves from the masses that deliver mediocrity every day. This needs to become the number one priority of leadership, pushed down, lived by, and expected by everybody getting a paycheck from the company.
The Team: Clinical Data Services Expertise and the Hospitality Gene
A few years back I had the opportunity to dine at Eleven Madison in NYC, recently regarded as the best restaurant in the U.S. During the course of our dinner, our waiter, who was one of the most personable and attentive staff I have ever encountered, extracted through conversation that my friend and I enjoy specialty gins, were going to be in town until the next day, and were staying close by. At the end of the evening, he informed us that he took the liberty of reserving two seats at a very exclusive cocktail bar about a block away, known for its selection of rare gins, and that the restaurant was picking up the tab for us. I have told this story one hundred and thirty-two times over.  
Your organization is focused on delivering a stellar customer experience, so you have a blueprint of what the ideal and comprehensive customer journey looks like, from the first marketing interaction through the life of the relationship. Now all you need are the right people who are going to be as enthusiastic as you are about achieving this lofty goal. Can this be taught? Can you take anybody technically sound in their function and turn them into a proactive guru of needs anticipation and delivery? My experience indicates there must be a few glowing embers of hospitality and desire for interacting with people to set ablaze.
Many organizations ultimately fail in building a true customer-centric model because they spin their wheels trying to turn their existing workforce into something they inherently are not. They could also be hiring the wrong people. The road to realizing your vision isn't a fast one; it requires a paradigm shift in the way your HR department screens, utilizing personality indexes and structured questions to identify the right DNA. It also involves taking inventory of what you currently have. If Frank is customer facing, has been with the organization for five years, and thinks all of your customers are pains, find a new role for Frank quickly. My guess is that if you didn't historically have customer success and fulfillment as a top two priority, 25 percent of your current workforce probably shouldn't be there.
The Results
The bar to provide a "wow" experience in the life science services industry is currently incredibly low. If quality clinical data services providers created just one or two over-the-top customer experiences per engagement, these stories would rapidly become legend and be retold across the client organizations for months. These clients will join other organizations and take these stories — and your organization — along with them. Your employees will take an incredible amount of pride in the work they do and feel fulfillment in their everyday interactions. This will create a loop that will feed itself, grow, and ultimately define your organization.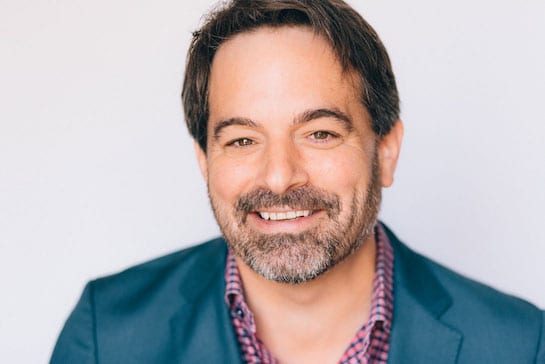 Marty Roche
Executive Vice President, Global Business Development & Customer Success, eClinical Solutions
Marty has over 20 years of experience in business development in the life sciences industry and has implemented a multitude of sales strategies and processes for global service organizations. His experience ranges from developing sales and marketing strategies for both clinical technologies as well as clinical services. His passion is combining the creative and consultative to give eClinical's clients an experience that is memorable, positive, and unique. Marty joined eClinical Solutions in 2009 and is responsible for global business development and customer success.