Introduction to elluminate Risk-Based Monitoring
Recorded Live: December 10, 2020
The elluminate® Clinical Data Platform automates the clinical data pipeline for Life Sciences Companies enabling the ingestion of data across numerous sources and systems. These data are then made available for transformation via the elluminate mapper application as well as data review and analytics. Risk Based Monitoring applications are designed to proactively identify, monitor and address risk indicators and are enriched by comprehensive trial data sets. As such, the elluminate RBM product has the advantage of leveraging all the data streams that are included in elluminate across EDC, Lab data such as biomarkers, eCOA, IVRS and more.
What You Will Learn
Creating KRIs based on the data available in elluminate
Visualizing KRIs and risk thresholds
Acting on KRIs for resolution
We will discuss use cases for clinical operations and centralized monitoring teams that will benefit from the RBM application to identify and manage trial risks proactively in order to meet trial timelines and with maximum data quality.
Who Should Attend
Data Management
Medical Monitors
Clinical Scientists
Chief Medical Officers
R&D IT Business Partners
Presenter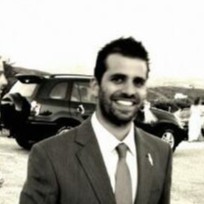 Achilleas Zaras
Sales Engineer, eClinical Solutions
Achilleas has 12+ years of experience in software industry involving software demonstrations, managing a team of 15+ developers, hands-on coding in Microsoft .Net platform and Business Intelligence Suites like QlikSense. He has enjoyed a progressive career in diverse roles including responsibilities of a Sales Engineer, Team Manager, Software Engineer and Business Intelligence Analyst in various industries like Banking, Retail and now the Pharmaceutical industry with eClinical Solutions.