Clinical Trial Management System (CTMS)
Own, access and leverage all your data for operational insights and efficiency at any scale
Watch this brief overview video to learn how elluminate CTMS centralizes operational data and offers insights, analytics and visualizations for proactive trial oversight and management in one centralized platform.
As part of the elluminate platform, CTMS and the integrated products of elluminate provide a powerful system for clinical data visibility, traceability, transformation and analysis. Benefits of the platform include: 
Accelerate digital transformation initiatives with the foundation of a proven, flexible technology platform

Automate and streamline your clinical data pipeline with standardization of all data types and formats for one central source of truth

Maximize the value of the data you collect with self-service access and analytics across studies and programs    

Faster, easier data review with a powerful role-based workflow engine
Interested in learning more about the CTMS product? Watch this 30-minute webinar.
elluminate Implementation
The elluminate implementation team focuses on ensuring clients maximize the value of their clinical trial software investment quickly. Consultants use in-depth drug development knowledge and clinical data analytics expertise to facilitate elluminate rollout, training and adoption.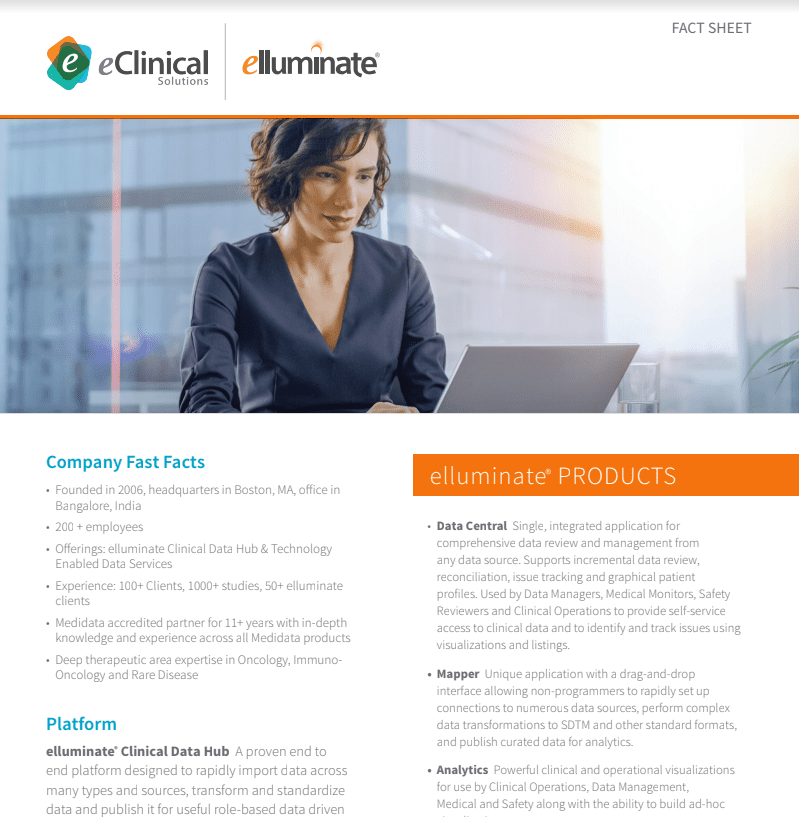 eClinical Overview Fact Sheet
Product Demo: Intro to elluminate CTMS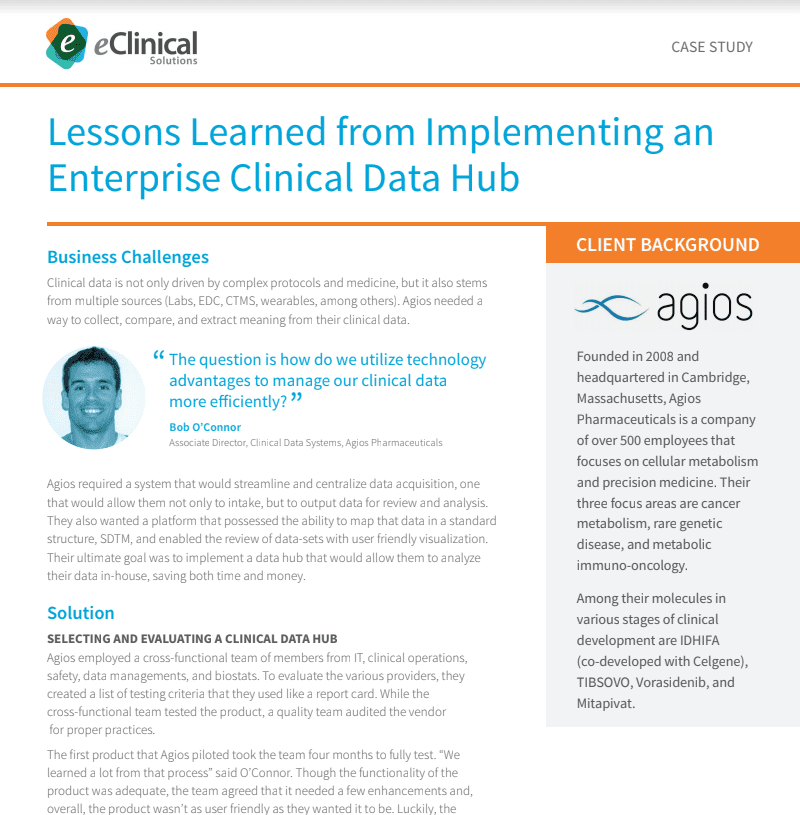 elluminate CTMS Fact Sheet
Ready to revolutionize your clinical data management?