Outsourcing in Clinical Trials DACH & Western Europe 2021
Date: November 24-25, 2021
Location: Zurich, Switzerland
The 3rd annual OCT DACH and Western Europe conference will focus upon the operational challenges in clinical development found within Germany, Austria and Switzerland. Over 2 days, delegates will discuss the common challenges and trends impacting the region, including steps for defining contractual relationships and getting the maximum from external providers, incentivizing good relationships with CROs and constructing defined deadlines.
eClinical Solutions will be exhibiting on site in Zurich during the event, and will present during the Tech Spotlight on November 24th at 3:30 PM CEST.
Connect with the eClinical Solutions team at the event in Booth #24
Tech Spotlight - The elluminate Clinical Data Cloud
Day 1 - November 24th, 3:30-3:45 PM CEST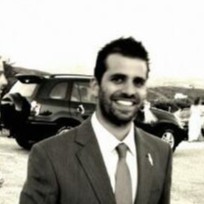 Achilleas Zaras, Sales Engineer, eClinical Solutions
Join our software demonstration live in Zurich where Achilleas will share how the elluminate Clinical Data Cloud enables faster time to insights and one source of truth for all of your clinical data.