The Tufts-eClinical Solutions Data Strategies & Transformation Study: What It Means In the "New Normal" World of Clinical Research
by Raj Indupuri – CEO, eClinical Solutions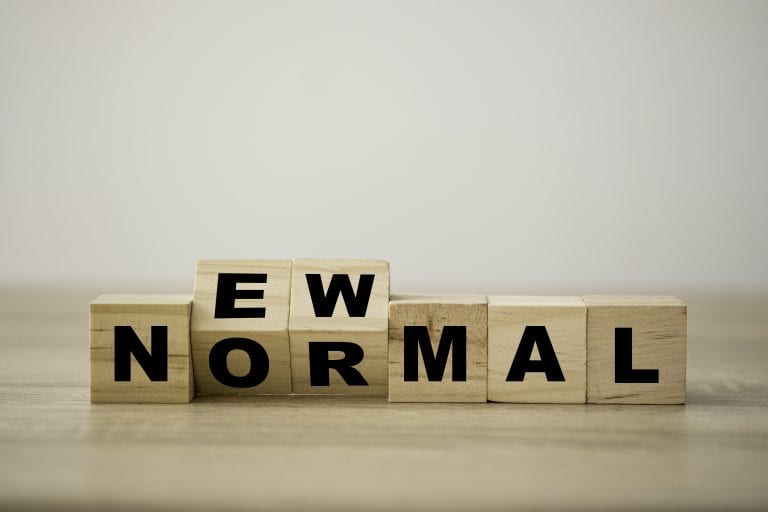 Whatever "normal" was on March 1, it is extremely unlikely that we will be back to that identical spot in 2020—if ever. The COVID pandemic is a global tragedy that is affecting more than just the people who contract the virus. Restrictions on non-emergency medicine have affected vast swaths of the profession, from fertility treatments to surgeries for chronic but not life-threatening medical conditions. On the pharmaceutical research side, more than 60% of clinical trials are being interrupted.* We don't know what the long-term human cost of this will be, but some recent research provides a roadmap for how clinical trials can weather the storm and get therapies to market.
In 2019, we collaborated with the Tufts Center for the Study of Drug Development to learn more about rising trends in the industry around external data systems and sources and the ways that life sciences companies are handling and adapting to these changes. We surveyed 149 sponsors over three months and the results of the The Tufts-eClinical Solutions Data Strategies & Transformation study have given us a greater understanding of the current issues facing clinical development. This is especially important as clinical trials experience delays because of COVID-19. In order to create positive outcomes, organizations need to approach the flow and management of all types of clinical data as a strategic imperative, with the implementation of technology, tools and strategies as crucial components to alleviate data chaos. 
The "New Normal" in Research
This survey was completed prior to the pandemic, but the trends regarding personalized medicines have all been accelerated by the current clinical research environment. 
61% of Trials Halted, Ongoing Trials Leveraging Virtual Capabilities 
With more than six in 10 trials halted or going on hold,* many life sciences companies are retooling their approach to research. The ability to take research to the patient has long been discussed and piloted, but is now a critical capability in the current and post-pandemic environment. The ability to connect patients and researchers wherever they are and to gather and share high quality data while also building a study community and adherence is critical as is the need for sponsors to utilize a technology infrastructure that delivers an easy and seamless experience to end users.
Study Results: Digital Data Strategy Builds Analytics Competencies 
Over two-thirds of clinical trial sponsors are using or piloting at least four types of data. 
These sources include non-CRF data, direct data capture, medical images and EHR/EMR data. Although non-CRF data are the most commonly used or piloted new data sources, with 87 percent of small and large sponsors implementing them, these external data types also represent the most frequently cited cause of delays in database lock times. In the "new normal" world of research, this trend will only accelerate. 
Once sponsors effectively execute a data strategy, database lock cycle times decreased by an average of two days. 
The study showed a direct correlation between the implementation of a formalized data strategy and the reduction in clinical trial delays. Sponsors with defined data strategies also felt more confident in their analytics capabilities, perceiving them to be more fully developed and mature. The importance of formalizing digital data strategy has only increased as better remote infrastructure is required across participants, site staff, CROs, sponsors and providers with all stakeholders needing to provide high quality data streams.  More data, more visibility, new insights and governance over these data are all necessary for success.
Beth Harper, Project Manager, Tufts Center for the Study of Drug Development, discusses the highlights from the Tufts-eClinical Solutions Data Strategies & Transformation Study


Improve Data Management Now
With almost one in five sponsors rating all seven key data management duties as "extremely time consuming," it is clear that improving data management strategies is an urgent priority for organizations looking to leverage scientific insights from a multitude of data sources. Here are steps organizations can take right now:
Define an enterprise data strategy
This doesn't have to be an elaborate exercise, but it is a strategic imperative. A data strategy outlines your organization's data goals. It's a blueprint for how data will flow from collection to analysis, the types of analytics that will be used and how data quality and integration will be managed. Defining a data strategy allows organizations to assess what technology infrastructure will be used and what will be needed in the future. 
Centralize data & automate the data pipeline
At the study and enterprise level, technology and data platforms can be used to deliver data pipelines and map data to standard formats. This reduces the reliance on manual efforts, like using Excel or SAS to integrate data, which is a brute force approach. These manual efforts often result in additional data reconciliation work once all data has been combined, resulting in a three week increase in the LPLV-DBL cycle time metric—a 40% increase since 2017. 
Build data sciences & analytics competencies 
With digital transformation overtaking the pharmaceutical industry, clinical trials are relying more on digital platforms to support the design trial protocols and recruit patients. This evolution has placed greater focus on implementing AI and more advanced analytics throughout the entire trial process to automate more parts of the clinical development process. Data sciences competencies and principles will therefore be pivotal in advancing drug development.
Accelerating change 
In the coming year, all trials will need to leverage remote data capture and a real-time continuous data review and monitoring infrastructure. Both of these elements are accelerating the need for comprehensive digital data strategies. This, combined with the right technology platforms, analytics and data sciences skill sets, will help build on the positives the pandemic has uncovered and hopefully change former research paradigms for the better. The result just may be a new golden age of research that empowers participants to take part in trials that can benefit them from any location, lower hurdles for new sites to engage in studies, and increase data collaboration and sharing across the global scientific community to find cures and treatments for disease. 
For more on the key findings from the Tufts-eClinical Solutions Data Strategies & Transformation Study, including the Study Results Webinar and the Tufts CSDD's March/April 2020 Impact Report, visit the Tufts Study resource page here.
* Source: Clinical Research IO (Article; Press Release)