How Groundhog Day Inspired COVID-19 Clinical Trial Analytics
Engaging in Clinical Development: Highlights from the First Annual elluminate Engage Conference
by Sheila Rocchio – Chief Marketing Officer, eClinical Solutions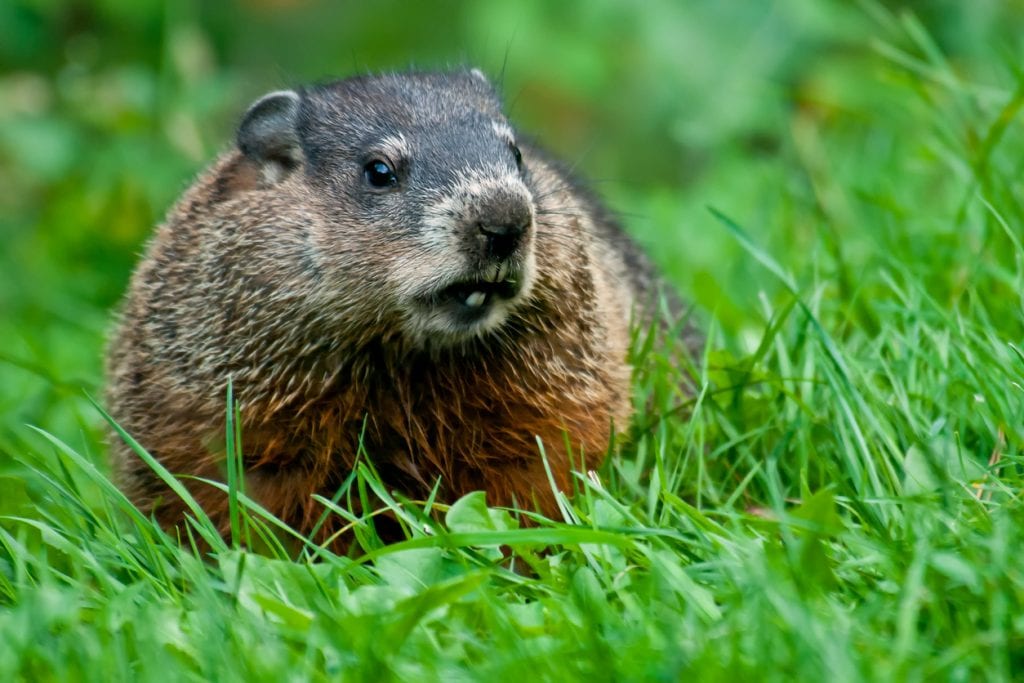 Like many others, over the last few weeks I've been spending a lot of time watching family movies. With three boys aged 8, 10 and 12, it can be difficult to find films that everyone agrees on, but last weekend we were able to sell our crew on the classic comedy Groundhog Day, which is one of my favorite movies. It also makes me think about the work that my company, eClinical Solutions, does. How can a 1993 comedy about a TV weatherman possibly have anything to do with facilitating pharmaceutical innovation?
I remember seeing the film in the theater back in 1993 and finding it both funny and refreshing, with a message that I thought of long after the movie was over. I was in high school at the time, and we were reading classical mythology in English class. We discussed how Phil, the main character, follows a classic hero archetype with a journey into the unknown that enables him to battle his own shortcomings in order to emerge as a transformed person with new skills and capacities to attract Rita, the object of his affection.
The movie remains very popular, and the phrase "Groundhog Day" is now defined in the dictionary as "a situation in which events are or appear to be continually repeated." In business and daily life, the term is often tossed around both as an analogy and a cautionary tale used to justify everything from why meeting notes should document decisions and action items to avoid having the exact same meeting in a month. It's also a phrase that gets used when the same issues or arguments keep coming up again and again.
I've used the term often to describe many situations, but after watching Groundhog Day again, I wonder if the meaning has gotten lost in translation. I was curious what this new generation thought, and asked my boys if they had heard the term "Groundhog Day" before. "Only as in the day when the groundhog comes up and looks for the shadow," said one, while the other two just shook their heads. I asked them what they thought it might mean based on the message of the movie. Their answers: 
"Make each day the best day of your life," said my 10 year old.
"Use your time more wisely to help others instead of yourself so girls will like you better," said my oldest.
"Please stop asking me questions," said my youngest.
COVID-19 Restrictions Present Groundhog Day-Like Opportunities
With the COVID-19 pandemic now in full effect in the U.S., and restrictions placed on so many of the regular activities that we are each accustomed to and enjoy, it has been feeling a bit like the current dictionary definition of "Groundhog Day." The days are linking closely together without their usual rhythm akin to the "never-ending winter" that Phil laments in the middle of the movie.  At such times, it's hard not to feel both scared and worried that this new normal may be the forever normal, and life will not return to the way it was before. As Morrissey once said, "Everyday is like Sunday." And he didn't mean it in a good way.
And yet there are new opportunities and reasons for optimism that will create hope for a post-coronavirus global community that will be a little bit better than the former one. This is especially true in the clinical research industry, where COVID-19 presents tremendous disruption and challenges along with opportunities to develop a treatment that can save lives ASAP.
At eClinical Solutions, over the past few weeks, we have seen examples of both the good and bad Groundhog Day scenarios. We have clients that are pausing trials that we have been working on for months, because enrollment will be delayed and sites are impacted due to the virus. 
There was a call from a new client that has a promising therapy for COVID-19 with an urgent need to start a study ASAP. Motivated by the opportunity to help find a treatment for this disease, our data services team worked with the client closely, spending long hours to get a new study database up in less than a week. An existing client reached out to our CEO over the weekend, because their novel therapy aimed at other indications may positively impact the severity and duration of COVID-19. This client needed to begin enrolling patients in a Phase II trial in three weeks. In less than a day, we signed a statement of work and assembled a team that is now working on building and testing the databases for that trial to start enrolling patients. The ability to focus on getting high-quality work done quickly without bureaucracy, fueled by clear outcomes, good intentions and collaboration reminded the team of how much we can accomplish in a short time when there is no option for anything but a successful outcome. 
Another call came from a client that needed to deploy COVID-19-specific elluminate Analytics for all global studies to identify missed visits—and predict upcoming visits likely to be missed—based on a variety of data-driven indicators. These visualizations will be used by clinical operations to highlight dosing visits in order to identify sites and patients that may need additional remote support and supplies to continue their participation in the study and receive their doses. Our team worked long hours over a weekend to get something up and running rapidly so that this client could get an immediate handle on COVID-19's impact on their global trials. 
These analytics can be useful to any life sciences company looking to assess, monitor and manage the impact of COVID-19 on their trials and patients. As a result, we are now developing standardized COVID-19 Analytics to offer to existing clients, as well as other companies looking for efficient ways to track and monitor sites and patients most impacted by the virus. These new analytics will be available soon. Our hope is that they will help clinical teams better manage and support their sites and patients dealing with COVID-19 impact, while also helping them continue to participate in research. 
Developing COVID-19 Analytics and getting studies built up in a few days may not be what we had each envisioned as "making each day the BEST day of your life," but it is making the most of the people, technology and time an organization has to add value to our clients who are doing extremely important work… which adds up to a really good day. So, as this crisis unfolds, I hope for more of these types of Groundhog Days, both professionally and personally—the days where we each make the most of the moments, unique resources and opportunities available, not because we hope for one specific predetermined outcome, but because it's the right thing to do. And on this day and at this time, it can be done.