Clinical Trials: Thinking Beyond COVID – 3 Key Steps to Managing Ongoing Trial Impacts
by Katrina Rice – Executive Vice President, Professional Services at eClinical Solutions

While the world's medical community focuses on COVID-19, treatments for other conditions see research paused.
Cancer, heart disease, diabetes and other diseases have touched the lives of more than 1.3 million Americans. Sadly, these diseases don't stop affecting patients and their families—even for COVID-19. So, as pharmaceutical companies and research institutions quickly pivot to fight the monster in the room, research for other conditions is being put on the back burner as clinical trials are delayed and suspended in favor of ending the coronavirus pandemic. Since the start of March, nearly 100 companies have reported disruptions to clinical trials as a result of the pandemic. Pfizer, Merck and Enanta are among the high profile companies that have delayed the launch of some new studies, as well as enrollment in some ongoing studies.
There are thousands of clinical trials in progress right now, representing decades of research and billions of dollars of investment. People need the treatments that come out of these valuable studies. The big question is, is it possible to focus on COVID while maintaining important trials? The answer is yes. In fact, that's exactly what eClinical Solutions is committed to helping pharma companies do with our expanded elluminate COVID-19 Analytics. These analytics work alongside the FDA's recently released guidance on the Conduct of Clinical Trials of Medical Products during COVID-19 Public Health Emergency, which highlights the importance of maintaining the safety of trial participants, ensuring compliance and minimizing risks to trial integrity. 
Changing industry trends
A focus on safety, compliance and a risk-based approach are exactly where data services are moving. Because of the pandemic, trial participation has declined drastically. From March to early April, in clinical trials for cancer treatments alone, 60 percent of U.S. institutions and 86 percent in Europe enrolled patients at a reduced rate compared to their rates before the pandemic. Safety concerns and difficulties with accessing trial sites have pushed clinical trials to become more decentralized. As a result, phone or virtual consultations are being used in tandem with on-site visits to create a more widely adopted hybrid trial model among sponsors. This means that sponsors must update existing studies to capture COVID events, like missed visits and doses. Will they need to change endpoints because they are lacking the data? How exactly will they identify any missing data points? For data managers, it's about determining how to handle missing data in statistical analyses. Given the barriers to trial participation because of current health and safety concerns, there is an even greater need to understand how to virtually capture all of the data required to complete drug submissions.
How to manage impact to ongoing trials
This is a time when creative thinking to develop the best, most efficient solutions to deploy systems will push clinical researchers to overcome pandemic barriers. Life sciences companies are now taking advantage of all available resources and technologies to execute their clinical trials. 
1. Using existing standards
Speed is an obvious requirement, and we've been able to help sponsors deploy COVID-related studies under compressed timelines. Whereas more complex studies can take up to 16 weeks to set up, eClinical Solutions was able to get one recent study up and running in 13 days. To achieve these shortened timelines, it is vital to examine existing standards. elluminate tapping into internal global libraries means sponsors can use solutions right out of the box and set up studies faster. This also allows companies to deploy analytics and implement changes to systems quickly so that trials can start as soon as possible. 
2. Streamlining clinical data collection
Not only is rapid study start-up a priority right now, but so is streamlining the collection of data for actionable insights. No one wants to interrupt ongoing trials for important therapies for cancer and other diseases, but that's exactly the situation drug developers find themselves in with more than 60% of trials now halted. By dissecting the protocol and design of a clinical trial, we can examine the most efficient way to capture and track all of the necessary information from multiple sources so that sponsors can decide how best to proceed with their ongoing trials. 
3. Leveraging advanced visualizations
COVID-19 Analytics provide enhanced visualizations to illustrate which patients and sites have the highest virus-related indicator scores. Visit forecasts and filtering capabilities can zero in on at-risk subject populations. All of this real-time data arms trial managers with the information they need to draw insights and decide how they can mitigate the impact of the pandemic on clinical trials.
While it's critical that the medical research community comes together right now to fight COVID-19, we can't forget our progress with current treatments for diseases. By drawing on the latest technologies and finding creative solutions to collect and analyze data from all sources, we can empower clinical researchers to focus on finding necessary cures—no matter what the virus or disease is.
For more on how COVID-19 Analytics are helping life science companies proactively manage the impact of the pandemic on clinical trials, please visit https://www.eclinicalsol.com/resources/covid-19-analytics/. 
About the Author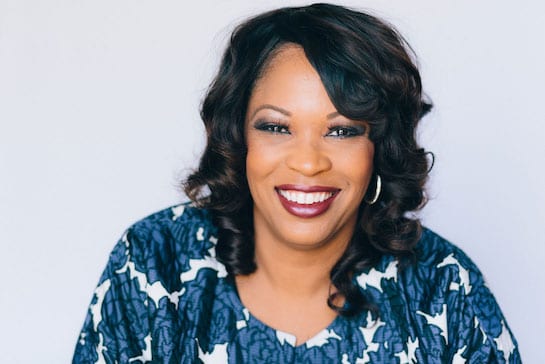 Katrina Rice
Executive Vice President, Professional Services
With over 20 years of extensive experience in information technology, eClinical strategies, electronic data capture, and developmental sciences, Katrina oversees all professional service activities and client engagements. Katrina consults with the eClinical Solutions client base on maximizing the use of clinical data technologies, as well as implementing data management process to support goals and objectives. She is highly regarded in the industry for both her deep understanding and knowledge of how technology can drive efficiency and results, as well as her consultative approach to assisting clients.