ASCEND Clinical Data Services Increase Your Data Access, Control & Oversight
By Katrina Rice – Executive Vice President, Professional Services at eClinical Solutions
New Data Streams and Collaborations are Needed to Accelerate the Growth of Emerging and Mid-Market Life Sciences Organizations
In 2020, the rate of change and innovation in the life sciences industry has been incredible. And while we've seen how the pandemic has deeply affected all parts of daily life worldwide, we've also witnessed how its impact on the life sciences sector has highlighted significant opportunities for meaningful shifts in clinical trial development. It's encouraging that the entire industry and research community have responded to these changes in service of the ultimate goal: to support faster regulatory drug approvals without compromising safety and efficacy.
To achieve this goal, we must overcome many current challenges that are "norms" in the existing drug development paradigm. There are two major shifts catalyzed by COVID-19. The first is an increase in data collaborations and sources across research communities, with continuous data analysis for consumption in real time. The second is the rapid pivot to decentralized trial participation models that enable a larger pool of eligible patients to participate in ongoing research as well as join new trials. 
In addition to changing the participation experience, the move to put centralized and risk-based monitoring systems in place has also come to the forefront of development. Many organizations that rely on heavily outsourced models for data acquisition, management and clinical services are looking for ways to gain greater control over all components of the clinical data lifecycle. This increases standardization, reuse and analytics. 
These data assets are critical to current and future growth in the industry. Sponsors are now working with more data sources—an average of five sources per trial—than ever before. This means that data chaos, data integration and access are significant issues right now, especially given that these factors are causing a 40 percent increase in the Last Patient Last Visit to Database Lock (LPLV to DBL) cycle time metric for sponsors using four or more data sources. New models of data services and approaches to handling all data assets and benefiting from them are now required.
These challenges are most pressing for emerging and mid-market sponsored trials.
Though we are facing a life sciences landscape that is dramatically transforming, it is now clear that drug submissions hinge on data. Real-time access to high quality clinical trial data has become crucial in driving growth and innovation.
There are three critical elements to ensure greater data quality, access and control:
1. Develop a clinical data strategy
Consider this a foundational step, where key barriers to growth are identified to create a defined data strategy. An important part of this is also understanding that the current trend towards clinical trial virtualization requires enhanced data visibility and oversight. A clinical data management plan does not have to be enterprise-wide. It can start with a trial or program and build from there. Learn more here. 
2. Implement the right technology platforms
Clinical data technology platforms streamline data acquisition, standardization and review. This efficiency allows for faster access to data for analytics and improved decision making. Data flows should be automated and the correct access and visualizations that are needed for various populations to make decisions must be considered.
3. Build the right set of team skills
Technology is just one piece of the puzzle. A team with deep expertise in clinical data management activities and biostatistics plays a major role in the implementation of clinical data strategy,  platforms and how effectively they are used. In-depth knowledge of a specific piece of technology unlocks the real value found in optimized study builds and data standardization, which leads to rapid database locks and improved speed in submissions. 
These steps are vital to improving the clinical research process, a goal eClinical is dedicated to reaching every day. It's one of the reasons why we've introduced ASCEND Clinical Data Services™. We're working with sponsors to increase their data access and control by combining data management and statistical services with leading technology, including the Medidata Rave Clinical Cloud and our elluminate® clinical data platform.
How ASCEND Clinical Data Services help increase ownership and access to clinical data
Rapid Medidata platform builds
By using standard libraries, Medidata platform builds can be designed efficiently with maximum reuse across the clinical cloud.
Enabling oversight and proactive risk management
The elluminate clinical data platform allows real-time analytics for all data sources, including Labs, Biomarkers, Pharmacokinetics and CRO data.
Technology enabled data review
Data managers, clinicians and statisticians are supported by best-in-class technology to facilitate data analysis processes.
ASCEND Clinical Data Services is a proven approach that has delivered great results to emerging and mid-market organizations in achieving faster clinical study start-ups and database lock times. Sarepta Therapeutics has shortened their timelines for over 20 rare disease trials through the ASCEND model. The average LPLV to DBL time for all eClinical clients is 20 days, which is half the industry average from a recent 2019 study by the Tufts CSDD. Research is ripe for change. One way eClinical is helping to support the new age of research is by putting clinical teams in control. We're providing greater data visibility, access and ownership backed by proactive and engaged experts. We're also reconfiguring the components of our offering and will be continuing to expand ASCEND Clinical Data Services in the coming months to increase the value we deliver to clients.

To learn more about ASCEND, join our 30-minute introductory webinar on Thursday, August 20.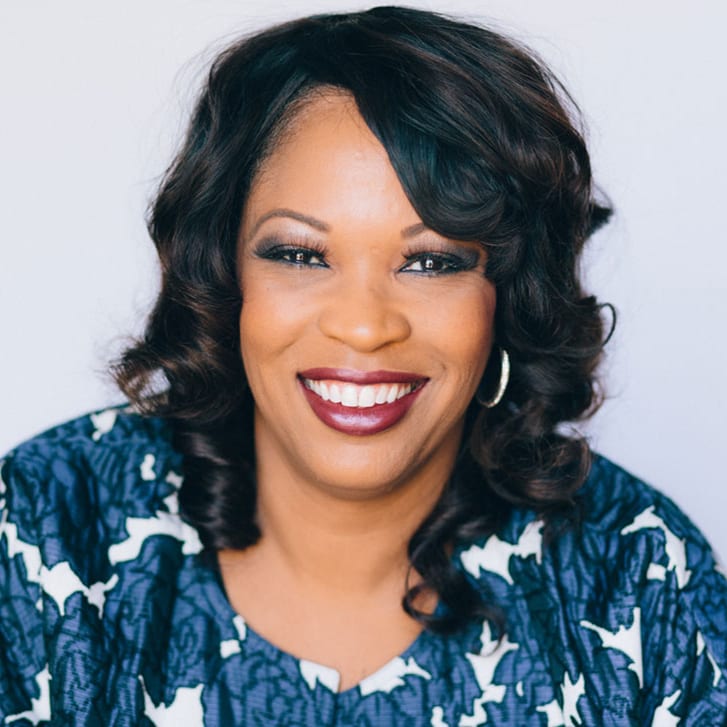 Katrina Rice
Executive Vice President, Professional Services
With over 20 years of extensive experience in information technology, eClinical strategies, electronic data capture, and developmental sciences, Katrina oversees all professional service activities and client engagements. Katrina consults with the eClinical Solutions client base on maximizing the use of clinical data technologies, as well as implementing data management process to support goals and objectives. She is highly regarded in the industry for both her deep understanding and knowledge of how technology can drive efficiency and results, as well as her consultative approach to assisting clients.